Body Corporate Lawyers Cairns
At Miller Harris Lawyers, we know body corporate and community title issues inside out. We can help with establishing or winding up schemes, advise about body corporate management issues, bylaws, disputes and development. We advise owners, body corporate committees, developers and managers about body corporate issues and can guide you through the very complicated legislation in this area.
Read our article: Queensland Body Corporate Law Reform: Could you be forced to sell
Read our article: Body Corporate obligation to act reasonably
Body Corporate Debt Recovery
Unpaid Body Corporate levies and contributions can cause significant financial stress for Body Corporate members. Our team at Miller Harris Lawyers has experience in acting for Body Corporates to recover unpaid levies/contributions, interest and the costs involved in recovering those sums. We have time and cost effective systems in place to ensure that the debt is pursued and if necessary, enforced. Strict time limits and procedural requirements apply to the recovery of Body Corporate debts so to ensure the best possible chance of recovery, please contact us to discuss your needs.
Meet the experts in
Body Corporate Lawyers Cairns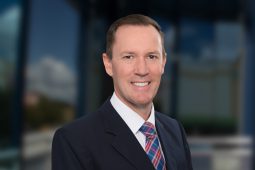 Nigel Hales
Partner
Nigel is the only Queensland Law Society accredited property law specialist in Cairns.
Email
Show Number
Show Number
more about Nigel
Djordja Vico
Associate
Djordja obtained her Bachelor of Laws in 2019 from the University of Southern Queensland before returning to her hometown of Cairns and joining the Miller Harris team in our property law and conveyancing teams.
Email
Show Number
Show Number
more about Djordja
Lauren Doktor
Partner
Lauren is a commercial and property lawyer with a broad range of experience in business, commercial and property law.
Email
Show Number
Show Number
more about Lauren