Employment
Employment
Protecting business owners and employees in the workplace
When choosing an employment lawyer, confidentiality, sensitivity and a thorough understanding of the often complex facets of employment law are critical considerations.  Employment relationships can be governed by a range of documentation and legislation including individual employment agreements/contracts, awards, enterprise bargaining agreements and industry-specific legislation. Our experienced employment lawyers assist both employers and employees in understanding their respective rights and obligations under employment law and the courses of action available when employment issues arise.  We have been providing employment law services and advice to businesses and individuals in the Cairns and North Queensland region for many years.
Our employment lawyers can assist you with a range of services outlined below.
We offer legal advice and services for:
Employment contracts
When creating employment contracts, there are many points that should be considered to ensure that your position as an employer and the future growth of your business is protected. We can assist you in drafting contracts and in negotiating terms with potential employees to ensure the rights and obligations of both employer and employee are appropriate, compliant and clearly defined and understood.
Enterprise agreements and enterprise bargaining
An effective enterprise agreement can be an appropriate solution to simplifying employee arrangements within the workplace. Our team can ensure that your enterprise agreement is tailored to suit your industry and, that the specific circumstances of your organisation is fully compliant and properly registered. A robust enterprise agreement is often a process of negotiation between the employer, employees and their bargaining representatives. We can assist you in navigating this process in a legal and effective way, resulting in an approved agreement that delivers benefits to all parties.
Award and enterprise agreement interpretation
Where employment is governed by an award or an enterprise agreement, we can advise on the interpretation of these items and the practical implications for employers and employees.
Business transmission
There is much to consider when you are selling or buying a business including the obligations associated with the transfer of employees. Our expertise staff can simplify this process by ensuring a smooth transfer of employee entitlements such as annual leave, sick leave and flexible working arrangements to the new business owner and minimising the risks of subsequent dispute in this regard.
Discrimination
Discrimination can come in many forms including gender, disability, race and age. Miller Harris Lawyers can assist employers in preparing policies and internal practices that will assist with your organisation's compliance with relevant legislation and minimise your exposure to potential claims.
General protections (adverse action)
Adverse action claims are on the rise and the Fair Work Act makes these claims difficult for employers to defend. This is because an employer is generally presumed to have taken the adverse action for an unlawful reason unless they can prove otherwise. We can advise and represent employers in any adverse action dispute commenced against your business.
Workplace disputes
Workplace disputes can arise for a variety of reasons. Addressing such disputes quickly and effectively will minimise the disruption to your business and assist in ensuring workplace harmony is maintained. Regardless of the size or nature of your workplace dispute, Miller Harris Lawyers can advise on the issues that need to be considered and addressed and the alternatives available for resolution.
Intellectual property
Intellectual property rights are not automatically assigned to employers, and detailed contracts must be put in place to ensure that intellectual property that is developed by employees whilst in your employ is assigned to the employer to protect the business's value. We can advise on the relevant clauses that need to be considered in this regard and can also provide advice when disputes or potential infringements occur.
Redundancy issues
Redundancy can be one of the most emotive of employment law issues. If handled incorrectly, redundancy has the potential to expose your business to claims by terminated employees. It may also adversely impact the morale of continuing employees resulting in lost productivity and business disruption. We advise employers on the relevant obligations and requirements associated with redundancy and the alternative approaches able to be adopted. Before making any employees redundant, it is important that a proper assessment of the individual circumstances and reasons for redundancy are considered.
Sexual harassment
Harassment can occur anywhere within your business and can be both open or subtle. We can help employers in establishing clear policies and processes in this area that will provide an effective framework for dealing with instances of harassment and comply with the relevant legislation. We are also able to advise employers on specific instances of harassment and the resolution options available.
Unfair dismissal
Establishing whether a dismissal is fair or otherwise is often not a straight forward process. For employers, our aim is to mitigate your risk against unfair dismissal claims by assisting with the development of policies and procedures which ensure the requirements of legislation and the principles or equity and fairness are met. We can also advise employers against whom an unfair dismissal claim has been made on the relative merits of such a claim and the options for defending it.
Employment termination
Miller Harris Lawyers can help employers determine available and appropriate legal options when you are considering terminating an employee's contract. Ensuring you have carefully considered the circumstances and alternatives available prior to terminating an employee's contract will minimise the risk of a claim subsequently being made by the terminated employee.
Fair Work Act 2009
Our legal team is well versed in all aspects and implications of the Fair Work Act 2009 and understand the obligations it places on you as an employer as well as the protection that it offers your business.
Meet the experts in
Employment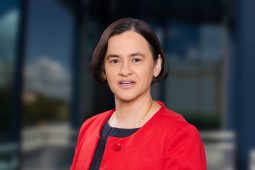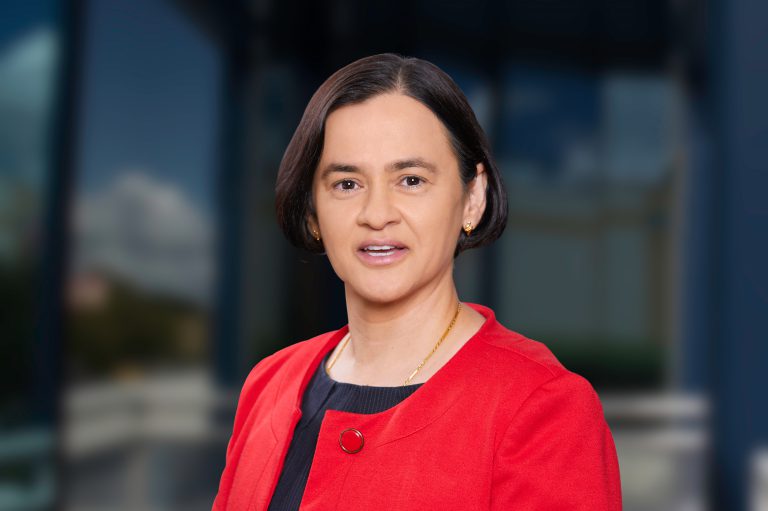 Elaine Jesurasingham
Partner
Elaine is a civil litigator and dispute resolution lawyer with a work background in commercial, property and building disputes.
Email
Show Number
Show Number
more about Elaine