Environment
Environment
Managing environmental impacts and considerations
Working with an environment lawyer who understands the specific aspects of environmental law relevant to the Cairns and North Queensland region will ensure you are aware of, and can act on, the environmental law issues relevant to your business.  Environment law considerations are an increasingly important element of business planning and risk management. As well as increasing and complex legislation in this area, public and community expectations of the way in which businesses deal with environmental issues, are also factors that need to be considered when managing risk and corporate reputation. We work with clients in all sectors and of all sizes to ensure that, whatever the nature of their business, they are aware of and comply with any environmental laws and regulations or concerns relevant to their operation.
Whether you are considering a new property development, establishing or purchasing a business, defending environmental offence allegations or dealing with environmental nuisance, our environment lawyers know and understand the regulatory obligations and how to meet and defend them.
We offer legal advice and services for:
Environmental approvals, compliance and enforcement issues, and environmental impact statements
Environmental issues can have a massive impact on property development projects. Miller Harris Lawyers can guide you through all the compliance and enforcement concerns to achieve the best outcome for your project.
Due diligence investigations for large property transactions
Are you getting what you expect in the way of approvals? Does your proposed site already have development compliance problems? Is your development concept likely to be approved? Making sure you investigate and are aware of the potential implications of these issues in advance, can often save you significant time and money as a project progresses. We can help with all the prudent investigations.
Planning and environment court litigation
Whether you are defending enforcement proceedings, seeking declarations or appealing a development approval decision, the experienced team at Miller Harris Lawyers is able to help.
Development approval processes
Miller Harris Lawyers knows how environmental considerations impact on the complex processes associated with development approval. We can assist you to navigate the process efficiently and effectively.
Contaminated land issues
Whether you have inherited contaminated land or your business has inadvertently caused contamination, Miller Harris Lawyers are able to provide advice about your liability, and what you can do to deal with the problem.
Built heritage and indigenous cultural heritage
Heritage controls exist at many different levels of government, and can impact on your project or business in a variety of ways. Miller Harris Lawyers can assist you to understand these controls, assess the options available to you, and implement a strategy to deal with them.
Meet the experts in
Environment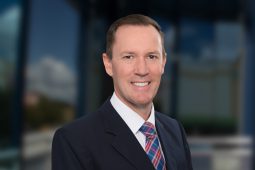 Nigel Hales
Partner
Nigel is the only Queensland Law Society accredited property law specialist in Cairns.
Email
Show Number
Show Number
more about Nigel