Family Law
Adoption
Adoption is the permanent and legal transfer of all parental rights and responsibilities from one person/couple to another. Adoptive parents and children have the same rights as biological parents and children under the Family Law Act.
In Australia, each state and territory has their own laws regarding adoption.
The Queensland state government facilitates all adoptions through the Department of Communities, Child Safety and Disability Services. Private adoption is not legal is Queensland. The Adoption Act 2009 is the key legislation in Queensland for adoption.
Queensland's adoption laws provide that a child can only be adopted with the consent of their birth parents. A child can also be adopted if they do not have a parent who is willing and able to provide them with the long term care that they require.
People considering an adoption should obtain expert advice from one of our Cairns family lawyers. Our Cairns family lawyers are experienced in dealing with adoption and the complex laws contained in Queensland's Adoption Act 2009.
Step-parent/step-child adoption
When a step-parent adopts their step-child, they become the permanent adoptive parent of their spouse's child. The consequence of adoption is that it severs the connection between one birth parent, their family and the child. The court will always consider what is in the best interests of the child when making a decision.
In Queensland, a step-parent can legally adopt a step-child if the following conditions are satisfied:
the step-parent has the consent of the parent with whom the child does not live, or the need to obtain consent is dispensed with by the Children's Court of Queensland;
the step parent is an Australian citizen (or the partner of an Australian citizen), over the age of 18, and residing in Queensland;
the step-parent currently lives with the child and partner and has done so for at least three years;
the step-parent has been given permission from the Family Court to commence adoption proceedings; and
the child is between the age of 5 years and 18 years.
An alternative to a step-parent adopting their step-child is to obtain a parenting order where the step-parent is provided with parental responsibility for the child.
Our Cairns family law team has successfully applied for and obtained orders providing for a step-parent to have parental responsibility for a child, together with the child's parent.
Meet the experts in
Adoption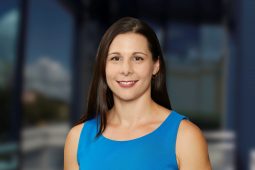 Julie Hodge
Special Counsel
Julie is an experienced, skilful and dedicated family lawyer who has been assisting Australians and Australian families to resolve their separation and divorce issues since 2007. Julie has extensive experience acting in all manner of family law issues including parenting, de facto and matrimonial property and divorce matters, spousal maintenance, domestic violence, child support and child protection issues.
Email
Show Number
Show Number
more about Julie
Miller Harris Lawyers has a dedicated team of family lawyers who are focused on achieving the best outcome for your personal circumstances. We provide expert legal advice in all family law issues and associated matters such as estate planning and corporate and tax restructuring. Our lawyers can advise you on separation and/or divorce, child custody and children's matters, marital property settlements, mediation and arbitration, spousal maintenance and a range of other family law matters. We have helped many families throughout the Cairns and North Queensland region on the path to a brighter future.
Email
Show Number
Show Number
more about Adoption