Family Law
Child support and adult child maintenance
After separation, both parents remain responsible for the continued financial support of their children. This obligation may require one parent to pay to the other parent child support to assist with taking proper care of the children. When deciding on the payment of child support parents have a few different options:
if both parents agree, they can make their own arrangements for the payment and collection of child support which they may choose to formalise in a child support agreement;
parents can nominate that the Department of Human Services (formerly called the Child Support Agency) calculate the amount of child support that should be paid (calculated by a specific formula set out in the Child Support Assessment Act 1989). Parents can then agree to make private payment arrangements that do not involve the Department collecting and distributing the child support on their behalf; or
parents can nominate that the Department of Human Services calculate the amount of child support that should be paid according to the statutory formula, and handle the payment and collection of those monies.
Our Cairns family lawyers can guide you through all of your options, and assist you to implement an agreement that best suits your personal situation.
Our Cairns family lawyers are also available to assist in the recovery of child support that is outstanding.
Many parents also agree on the arrangements for financial support of adult children, known as adult child maintenance. Adult children may require financial support due to disability, or because they are completing tertiary studies. Such arrangements can be formalised in consent orders or by other means.
If your former spouse you seek child support from lives overseas, or your child is over the age of 18, you may still be eligible to receive child support or adult child maintenance by applying to the Family Court. We can advise you as to these legal issues and represent you in the court proceedings.
Meet the experts in
Child support and adult child maintenance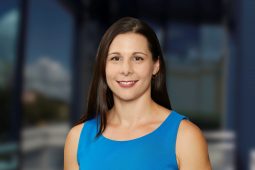 Julie Hodge
Special Counsel
Julie is an experienced, skilful and dedicated family lawyer who has been assisting Australians and Australian families to resolve their separation and divorce issues since 2007. Julie has extensive experience acting in all manner of family law issues including parenting, de facto and matrimonial property and divorce matters, spousal maintenance, domestic violence, child support and child protection issues.
Email
Show Number
Show Number
more about Julie
Rochelle Ryan
Associate
Rochelle practices exclusively in Family Law. Rochelle has gained experience in all areas of the firm, including commercial litigation, wills and estates law, commercial law and property law before finding her passion in our family law department.
Email
Show Number
Show Number
more about Rochelle