Family Law
Collaborative Law
Separation is stressful.  Collaborative Law (also known as collaborative divorce and collaborative practice) aims to reduce the stress associated with separation by having both spouses agree to:
resolve their matter outside of court, reducing delays and costs that are associated with litigation and reducing the stress of being threatened with litigation;
engage with and be supported by their collaboratively trainer lawyer, and other collaboratively trained professionals (if required);
be respectful towards each other and openly communicate with each other, in a safe environment facilitated by the support of professionals. This reduces the potential for conflict and increases the likelihood of maintaining a respectful relationship into the future; and
setting goals and working through issues together, towards a fair agreement/solution that is satisfying to both spouses, without regard to legal entitlements. Reaching an agreement together that is focussed on both parties desired outcomes, is more likely to result in both parties being satisfied in the settlement long-term.
Collaborative law is a unique resolution pathway that is different to traditional entitlement based resolution.  The process starts with both spouses committing to the process and working with their respective collaboratively trained lawyers to identify their desired outcomes and to set goals.  The spouses then attend a number of meetings together with their lawyers aimed at working towards their respective desired outcomes and goals, whilst working through issues to reach a resolution.
Spouses can elect to be supported throughout the collaborative law process by other trained professionals as well as their lawyers, including accountants, financial planners and child consultants, all of whom are present to assist the parties problem solve and reach a mutually satisfying agreement, beneficial to the entire family.  Whether or not additional collaboratively trained professionals are desirable is something that can be discussed with you in your first appointment with your lawyer.
Not all matters are suitable for collaborative law.  It will depend upon both spouses willingness to engage in the process, the history of their relationship and circumstances.  It is important that you identify an interest in collaborative law with your lawyer so that this option can be discussed at your initial appointment.
Our family lawyer, Julie Hodge is a collaborative law trained professional and member of the Queensland Association of Collaborative Practitioners.  The Queensland Association of Collaborative Practitioners have prepared a short video on collaborative law which we recommend watching if you are interested in the process. click here for video.
If you would like to know more about collaborative law, and find out whether it might be for you, contact one of our experienced Cairns and Mareeba family lawyers today for a free 15 minute telephone consultation.
Meet the experts in
Collaborative Law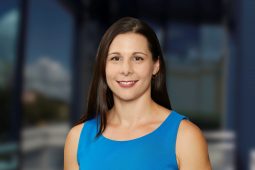 Julie Hodge
Special Counsel
Julie is an experienced, skilful and dedicated family lawyer who has been assisting Australians and Australian families to resolve their separation and divorce issues since 2007. Julie has extensive experience acting in all manner of family law issues including parenting, de facto and matrimonial property and divorce matters, spousal maintenance, domestic violence, child support and child protection issues.
Email
Show Number
Show Number
more about Julie