Family Law
Divorce and separation lawyers in Cairns
Unfortunately, nearly 50% of all couples in Australia will divorce or separate. Separation is recognised as one of the most emotional and stressful times in a person's life. Our Cairns family law team understand this and want to make the process as simple and smooth as possible. We specialise in assisting our clients to resolve their family law matters so that they may move towards a brighter future.
After separation, a number of issues may need to be dealt with, including:
applying for a divorce;
agreeing on a parenting (formally known as "custody") arrangement for children;
making child support arrangements;
resolving a property settlement – de facto or matrimonial property;
resolving any spousal maintenance issues; and
estate planning – a new will.
Other family law issues may include domestic violence, surrogacy and IVF.
We offer legal advice and services for:
Do i need a lawyer when separating?
We are often asked by our clients who have just separated "do I need a lawyer when separating?"  The answer to this question will depend on the circumstances of your separation. Once you separate, or even beforehand, you should at least obtain some initial advice on your situation. In the early stages, seek advice about how the law is applied in parenting matters, to the division of property and spousal maintenance and, if applicable, domestic violence. You will also need to know about applicable time limits and the requirements for formalising any agreement reached.  Once you have this basic information, you can make an informed decision about how you wish to move forward.  You can obtain this initial advice through a fixed fee initial consultation with one of our experienced family lawyers. If  your relationship with your former spouse is amicable, and your affairs are not complicated, then it may be possible for you to work through the issues that you will face after separation with your spouse directly.  If you have complicated financial or family arrangements, or your separation is high conflict, then it is more likely that you will need a lawyer on an ongoing basis.
Who can apply for a Divorce?
To apply for a divorce you must:
be an Australian citizen, or ordinarily live in Australia for at least a 12 month period before making the application; and
regard Australia as your home and intend on living in Australia indefinitely.
If you meet these requirements you can still apply for a divorce even if you were married overseas. An application for a divorce can be made by an individual or jointly by both parties. If a sole application is made, then it must be served personally on the other spouse. Our family and divorce lawyers in Cairns can take the stress and hassle away by applying for your divorce for you.
When will the Court grant a divorce?
To grant a divorce, the Court must be satisfied that:
there is no reasonable likelihood that the parties will reconcile;
you and your former spouse have lived separately and apart for at least 12 continuous months; and
if there are children under the age of 18, proper arrangements have been made for the care of the children.
Every separation is different. Some of our clients have remained living together in the same household for months at a time following their separation. Courts have, for some time, recognised that parties can be separated but still live together under the one roof. Talk to our Cairns family lawyers about what is required to satisfy the court that you have been separated for 12 months. If you have been married for less than two years then additional obligations will apply to you, including the requirement to attend counselling and to obtain a counselling certificate. We work with counsellors in our local area (and across Australia) to ensure that our clients can satisfy this requirement.
What to do if you have been served with an application for divorce
If you agree with the facts in the application for divorce you do not need to do anything. If the application complies with the Family Law Act and Family Law Rules then a divorce will be made on the date it is listed before the court. If you do not agree with the facts in the application for divorce then you can respond to the application.
Do you have to attend at the hearing for the divorce?
If you and your spouse have made a joint application, or you do not have any children under the age of 18, you do not need to attend at the hearing of the divorce. If, however, you have made a sole application and there is a child of the marriage under the age of 18, you as the applicant must attend the hearing. Your spouse will not be required to attend unless they have filed a response to divorce which opposes the application.
Does a divorce or separation settle your property or spousal maintenance?
A divorce or separation does not resolve your property or spousal maintenance issues. The Family Law Act sets out a process by which de facto property matters, matrimonial property matters and spousal maintenance matters are resolved. Time limits apply to the resolution of your de facto property, matrimonial property and spousal maintenance matters. Within 12 months of a divorce becoming final (or two years from separation for de facto couples), you must have filed an application for consent orders resolving your property and/or spousal maintenance matters by consent, or have commenced an application in the Family Law Court seeking a property division or spousal maintenance orders. It is possible to resolve your property and spousal maintenance matters by way of a financial agreement outside of this time period, but only if both parties consent.
The effect of separation and divorce on your will and estate planning
It is important that, when you separate from your former spouse, you update your will and other estate planning documents such as a power of attorney and superannuation binding death nomination. Until your divorce is made final, any gift to, or appointment of, your former spouse as trustee will remain effective. After divorce, certain parts of your will may be automatically revoked leaving inadequate arrangements in the event something were to happen to you. It is essential that you obtain advice from an estate planning lawyer about your individual circumstances. We have a dedicated team of expert estate planning lawyers. For more information visit our Wills and Estate Planning page.
Meet the experts in
Divorce and separation lawyers in Cairns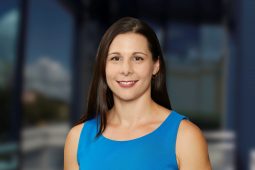 Julie Hodge
Special Counsel
Julie is an experienced, skilful and dedicated family lawyer who has been assisting Australians and Australian families to resolve their separation and divorce issues since 2007. Julie has extensive experience acting in all manner of family law issues including parenting, de facto and matrimonial property and divorce matters, spousal maintenance, domestic violence, child support and child protection issues.
Email
Show Number
Show Number
more about Julie
Miller Harris Lawyers has a dedicated team of family lawyers who are focused on achieving the best outcome for your personal circumstances. We provide expert legal advice in all family law issues and associated matters such as estate planning and corporate and tax restructuring. Our lawyers can advise you on separation and/or divorce, child custody and children's matters, marital property settlements, mediation and arbitration, spousal maintenance and a range of other family law matters. We have helped many families throughout the Cairns and North Queensland region on the path to a brighter future.
Email
Show Number
Show Number
more about Divorce