Family Law
Domestic and family violence
If you are fearful for your own safety, or your children's safety, then you should contact the police.
Domestic violence is a concerning matter and is an issue that the courts take seriously in Australia. The rates of domestic violence, particularly in Far North Queensland, are very high. This has been a concern of both the Queensland and Australian parliaments and has led to significant change in the laws.
The definition of domestic violence is broad. It is not limited to physical abuse, but includes sexual abuse, damage to property, emotional or psychological abuse, financial and economic abuse, verbal abuse, threatening and coercive behaviour. The Domestic and Family Violence Protection Act 2012 provides the following examples of domestic violence:
causing personal injury to a person, or threatening to do so;
coercing a person to engage in sexual activity, or attempting to do so;
damaging a person's property, or threatening to do so;
depriving a person of the person's liberty, or threatening to do so;
threatening a person with the death or injury of the person, a child of the person, or someone else;
threatening to commit suicide or self-harm so as to torment, intimidate or frighten the person to whom the behaviour is directed;
causing or threatening to cause the death of, or injury to, an animal, whether or not the animal belongs to the person to whom the behaviour is directed, so as to control, dominate or coerce the person;
unauthorised surveillance of a person; and
unlawfully stalking a person.
Our Cairns family lawyers are experienced in both:
applying for a domestic violence order (protection order) for spouses or family members that are victims of domestic violence; and
defending and responding to applications that are issued against clients. We can provide the respondent to domestic violence applications with urgent advice on their prospects of successfully defending and responding to the application, and represent them in court proceedings.
Our team of Cairns family lawyers have considerable experience in appearing before the Magistrates Court of Queensland (and the higher courts in appeal proceedings) acting for both applicants and respondents in domestic violence proceedings.
We can also advise clients on breaches of protection orders. Breaching a protection order is a crime which may be punishable by imprisonment.
Meet the experts in
Domestic and family violence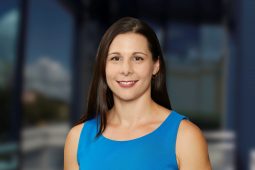 Julie Hodge
Special Counsel
Julie is an experienced, skilful and dedicated family lawyer who has been assisting Australians and Australian families to resolve their separation and divorce issues since 2007. Julie has extensive experience acting in all manner of family law issues including parenting, de facto and matrimonial property and divorce matters, spousal maintenance, domestic violence, child support and child protection issues.
Email
Show Number
Show Number
more about Julie
Miller Harris Lawyers has a dedicated team of family lawyers who are focused on achieving the best outcome for your personal circumstances. We provide expert legal advice in all family law issues and associated matters such as estate planning and corporate and tax restructuring. Our lawyers can advise you on separation and/or divorce, child custody and children's matters, marital property settlements, mediation and arbitration, spousal maintenance and a range of other family law matters. We have helped many families throughout the Cairns and North Queensland region on the path to a brighter future.
Email
Show Number
Show Number
more about Domestic