Family Law
Applying to the Family Law Courts for parenting orders
Formalising an agreement
Following separation, the majority of parents are able to reach an agreement on parenting arrangements including living arrangements and how decisions will be made.
If parents reach agreement on the arrangements to be made for the care of their children through mediation and negotiation, it is important for the arrangement to be formalised.
There are two options to formalise an agreement:
a parenting plan; or
consent orders.
Contact our Cairns family lawyers today to enquire about our fixed fee and traditional time based billing options for assisting you to formalise your agreement.
Our team of Cairns family lawyers can assist you in making the best decision based on your circumstances to formalise the agreement and in drafting the necessary plan or orders. Our Cairns family law team can also assist if you later wish to change your parenting arrangements.
If an agreement cannot be reached
In the event that parents are unable to agree on the parenting arrangements for their children, a court application may need to be made.
Our experienced family lawyers can represent you at, and advise on, all stages of the court proceedings from commencing proceedings right through to trial.
Our Cairns family law team have substantial experience in appearing before the Federal Circuit Court and Family Courts of Australia.
Very few court matters (around 5%) reach the stage of trial. The vast majority are resolved during the court process. Resolving your matter, and achieving an outcome which is in the best interests of your family is our goal, no matter which path your matter takes.
Representing grandparents and significant others in children's lives
Our Cairns family lawyers can also assist people who are not the parents of the children, but who play a significant role in the children's lives, such as grandparents. We can advise grandparents and significant others as to their rights in respect of being able to communicate, and spend time with, the children. We have also represented many grandparents in court applications before the Family Law Courts, some of which have involved applications for the children to reside with them.
Parenting issues that we commonly advise clients on include, but are not limited to:
the various parenting arrangements that might be considered, including, week-about, a shared week arrangement, and alternate weekend routines;
arrangements for holidays and special occasions such as birthdays and Christmas;
the positives and negatives of entering into consent orders or a parenting plan to formalise your parenting agreement;
how to ensure the parenting arrangements still maintain a degree of flexibility where needed;
domestic and international travel with the children, passport arrangements, choice of schools and medical providers;
concerns relating to who will care for the children when they spend time with the other parent;
what to do when a child is refusing to spend time with the other parent;
how parents can keep in touch with their children when they are living with the other parent;
concerns regarding alcohol, illicit substances and family or domestic violence; and
how to communicate with the other parent regarding a parenting issue about which they do not agree.
Contact our Cairns family lawyers today to find out how we can assist you in reaching an agreement on your parenting arrangements following separation.
Meet the experts in
Applying to the Family Law Courts for parenting orders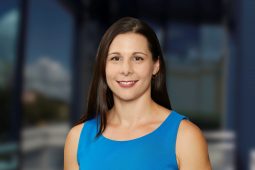 Julie Hodge
Special Counsel
Julie is an experienced, skilful and dedicated family lawyer who has been assisting Australians and Australian families to resolve their separation and divorce issues since 2007. Julie has extensive experience acting in all manner of family law issues including parenting, de facto and matrimonial property and divorce matters, spousal maintenance, domestic violence, child support and child protection issues.
Email
Show Number
Show Number
more about Julie
Miller Harris Lawyers has a dedicated team of family lawyers who are focused on achieving the best outcome for your personal circumstances. We provide expert legal advice in all family law issues and associated matters such as estate planning and corporate and tax restructuring. Our lawyers can advise you on separation and/or divorce, child custody and children's matters, marital property settlements, mediation and arbitration, spousal maintenance and a range of other family law matters. We have helped many families throughout the Cairns and North Queensland region on the path to a brighter future.
Email
Show Number
Show Number
more about Applying