Family Law
Relocation, travelling overseas with children, child abduction and recovery orders
It is not uncommon for one parent to want to relocate with the children following a separation. Relocation cases can be difficult. If a parent wants to relocate or move to another town, state or even country, they must obtain the consent of the other. If the other parent agrees to the relocation, then the agreement should be recorded in a written parenting plan or consent order.
If the other parent does not agree, than the parent who wants to move away with the children must obtain the permission of the court to do so.
In determining whether a parent can or cannot relocate with a child, the court will consider what is in the best interests of the child being relocated.
Our Cairns family law team have had substantial experience in relocation cases. We have insight into the complex nature and strategic aspects of relocation matters. We have been successful in obtaining relocation orders for clients that wish to relocate, and also in defending relocation orders for clients that want to stop their children from moving with the former partner.
We offer legal advice and services for:
Travelling overseas with children
It is not unusual in the modern, transient world for parents to want to travel on holidays with their children outside of Australia. If a parent wants to travel overseas with their child, they should first obtain the consent of the other parent. If the other parent does not consent to the overseas travel, then the parent who wants to travel with the children will need to obtain the permission of the court to travel overseas. If a parent is concerned about their child being taken outside of Australia without their consent then they should obtain advice on their options from one of our family lawyers for preventing the child from travelling overseas.
Applying for a passport for your child
Both parents must consent in writing to the issue of a passport for their child. If both parents do not agree to a passport being issued, then a written request can be submitted to the approved senior officer of the Department of Foreign Affairs and Trade for the issue of a passport.
Child abduction and recovery orders
It is important for parents who are subject to parenting orders of the court to understand the legal definition of abduction, which includes not complying with the order by:
removing children from the care of a person;
not returning or delivering a child to a person;
interfering with the rights, duties or responsibilities of a person under the order; or
taking or attempting to take a child overseas.
If you are concerned that your child has been taken outside of Australia without your consent, you should immediately seek legal advice, timing can often be crucial. If your child has not been returned to you or has been removed from you in breach of an order or an agreement, our family lawyers are able to assist you in making an emergency application for the return of the child. Once your child has been safely returned, we will work with you to ensure arrangements are put in place for the future security of the child. If your child has been removed from Australia without your consent, you should contact one of our experienced family lawyers immediately. Australia is a member of the Hague Convention on the Civil Aspects of International Child Abduction. The Hague Convention is an international agreement between 98 countries, including Australia, which provides a process by which a parent can recover an abducted child from another country which has signed the convention.
Meet the experts in
Relocation, travelling overseas with children, child abduction and recovery orders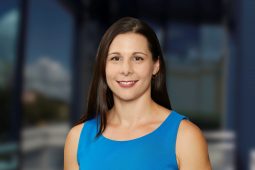 Julie Hodge
Special Counsel
Julie is an experienced, skilful and dedicated family lawyer who has been assisting Australians and Australian families to resolve their separation and divorce issues since 2007. Julie has extensive experience acting in all manner of family law issues including parenting, de facto and matrimonial property and divorce matters, spousal maintenance, domestic violence, child support and child protection issues.
Email
Show Number
Show Number
more about Julie
Miller Harris Lawyers has a dedicated team of family lawyers who are focused on achieving the best outcome for your personal circumstances. We provide expert legal advice in all family law issues and associated matters such as estate planning and corporate and tax restructuring. Our lawyers can advise you on separation and/or divorce, child custody and children's matters, marital property settlements, mediation and arbitration, spousal maintenance and a range of other family law matters. We have helped many families throughout the Cairns and North Queensland region on the path to a brighter future.
Email
Show Number
Show Number
more about Relocation,