Family Law
Restraining Orders
Domestic violence
Victims of domestic violence can apply for a domestic violence protection order which will place restrictions on the behaviour of the individual named in the order. A child can be named as a person to which the restrictions apply on the protection order.
Child protection orders
A child protection order is different to a domestic violence protection order. A child protection order is made by the Children's Court of Queensland in circumstances where a child needs protection. An application for an order is made by the Department of Communities, Child Safety and Disability Services.
If you receive an application for a child protection order, or an order is made in your absence and you disagree with the order being made, you should contact one of our Cairns family lawyers for urgent advice.
Consent orders and parenting plans
Another way of restraining the behaviour of one or both parents, is to include it in a parenting plan or consent orders, or apply to the court for orders restraining behaviour. For example, one restraint we commonly include is that neither parent denigrate the other parent in the presence of the child, or that neither parent discuss court proceedings with the child.
Meet the experts in
Restraining Orders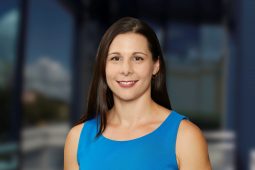 Julie Hodge
Special Counsel
Julie is an experienced, skilful and dedicated family lawyer who has been assisting Australians and Australian families to resolve their separation and divorce issues since 2007. Julie has extensive experience acting in all manner of family law issues including parenting, de facto and matrimonial property and divorce matters, spousal maintenance, domestic violence, child support and child protection issues.
Email
Show Number
Show Number
more about Julie
Miller Harris Lawyers has a dedicated team of family lawyers who are focused on achieving the best outcome for your personal circumstances. We provide expert legal advice in all family law issues and associated matters such as estate planning and corporate and tax restructuring. Our lawyers can advise you on separation and/or divorce, child custody and children's matters, marital property settlements, mediation and arbitration, spousal maintenance and a range of other family law matters. We have helped many families throughout the Cairns and North Queensland region on the path to a brighter future.
Email
Show Number
Show Number
more about Restraining