Family Law
Spousal maintenance
The Family Law Act provides that, in circumstances where a party to marriage or de facto relationship is unable to financially support themselves, the other party may be required to provide ongoing financial support. After separation there is no automatic obligation for spouses to provide financial assistance to each other. The entitlement only arises by court order, or by a private agreement between parties.
Spousal maintenance applications must be made to the court within 12 months after finalisation of the divorce, or within two years after the breakdown of a de facto relationship.
The court will only make an order for spousal maintenance if it is satisfied that the applicant spouse needs financial assistance because they do not have the capacity to meet their own reasonable expenses and that the other spouse has the capacity to pay spousal maintenance.
The court will consider a wide range of factors including:
income and expenses of both parties;
assets each party owns;
age and health of each party;
whether either spouse has the care of a child of the marriage or de facto relationship who is under 18 years of age; and
whether the marriage has impacted on one spouse's ability to produce an income.
Spousal maintenance is usually a temporary arrangement which takes place up until the final property settlement between the parties. However, the court has considerable flexibility in making spousal maintenance orders, including for a longer term or for a limited duration, whilst the supported spouse undertakes further education so that they can obtain employment to support themselves.
In calculating the need for spousal maintenance, the court will disregard any entitlements to social security and the costs of caring for children (as this is covered under child support).
Our Cairns family lawyers can assist you in applying for, or defending, an application for spousal maintenance, or negotiating an arrangement for payment of spousal maintenance, based on your individual circumstances.
Meet the experts in
Spousal maintenance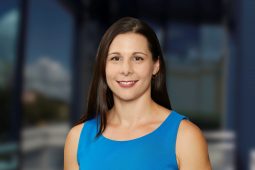 Julie Hodge
Special Counsel
Julie is an experienced, skilful and dedicated family lawyer who has been assisting Australians and Australian families to resolve their separation and divorce issues since 2007. Julie has extensive experience acting in all manner of family law issues including parenting, de facto and matrimonial property and divorce matters, spousal maintenance, domestic violence, child support and child protection issues.
Email
Show Number
Show Number
more about Julie
Miller Harris Lawyers has a dedicated team of family lawyers who are focused on achieving the best outcome for your personal circumstances. We provide expert legal advice in all family law issues and associated matters such as estate planning and corporate and tax restructuring. Our lawyers can advise you on separation and/or divorce, child custody and children's matters, marital property settlements, mediation and arbitration, spousal maintenance and a range of other family law matters. We have helped many families throughout the Cairns and North Queensland region on the path to a brighter future.
Email
Show Number
Show Number
more about Spousal