Family Law
Superannuation splitting
Superannuation is aimed at placing the member of the superannuation fund in a position to retire. In many relationships, one spouse will accumulate a greater superannuation entitlement than the other spouse. Upon separation this has the potential to severely impact the future security of the spouse who has not accumulated similar superannuation entitlements.  In some relationships, superannuation will be one of the largest assets that exists in the relationship.
Since 2002, superannuation entitlements have been treated as matrimonial property. This means that superannuation can now be adjusted (or divided up) like other property, upon the breakdown of a relationship.
Our Cairns family lawyers can provide you with advice on splitting superannuation, and the consequences of splitting or receiving superannuation as part of your final property settlement. One such consequence is that when superannuation is received by one spouse in a family law settlement, it is not available to that party as cash, but rather remains subject to superannuation laws. This usually means that the superannuation cannot be utilised until the receiving party satisfies the conditions of release, including retirement. However, there are various factors to consider when splitting superannuation including the type of fund and the method by which it is sought to be split. These factors can have a significant effect on the outcome for both the member (regarding the residual amount after the split, for example) and non-member spouse (regarding their entitlements and accessibility).
Our Cairns family lawyers can assist you in coming to an agreement on how the superannuation asset is to be split in your property settlement.
Meet the experts in
Superannuation splitting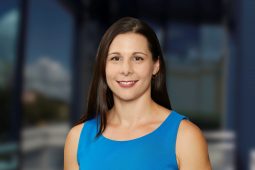 Julie Hodge
Special Counsel
Julie is an experienced, skilful and dedicated family lawyer who has been assisting Australians and Australian families to resolve their separation and divorce issues since 2007. Julie has extensive experience acting in all manner of family law issues including parenting, de facto and matrimonial property and divorce matters, spousal maintenance, domestic violence, child support and child protection issues.
Email
Show Number
Show Number
more about Julie
Miller Harris Lawyers has a dedicated team of family lawyers who are focused on achieving the best outcome for your personal circumstances. We provide expert legal advice in all family law issues and associated matters such as estate planning and corporate and tax restructuring. Our lawyers can advise you on separation and/or divorce, child custody and children's matters, marital property settlements, mediation and arbitration, spousal maintenance and a range of other family law matters. We have helped many families throughout the Cairns and North Queensland region on the path to a brighter future.
Email
Show Number
Show Number
more about Superannuation